Saturday, 18 November 2023 19:15
Dear Friends,
We continue to rejoice in the blessings of serving the Lord. It is a joy to meet other believers in Jesus who love Him and want to please Him with their lives. We are in Kenya right now teaching at Crossroads Bible College in Vipingo, which is about an hour north of Mombasa in eastern Africa. On this trip we have enjoyed meeting the Windells, Greg and Michelle, who have worked here for more than 20 years. They have endured many hardships in their ministry, but they just accept them willingly as part of the job. I salute them for their tenacious attitude and their ministry, but especially for their orientation to the grace of God and desire to communicate sound doctrine to the people here.
We have had our own adventures on this trip. First of all, when we went to the airport in Houston to fly to Kenya, they didn't allow us to board the plane because of problems with our visas. So we had to go back home, contact the embassy, and jump through a number of bureaucratic hoops. The Lord answered our prayers and eventually we got everything straightened out. We got a flight out and after more than 24 hours of travel, including layovers, we landed in Mombasa at 1:00 in the morning. By the time we got to our lodging it was after 2:00. We fell into bed exhausted, but we had to get up at 6:00 a.m. for it would take an hour to drive to the Bible institute where I would be teaching. Then I taught 8 hours. An hour drive back, supper, sleep, jet lag with a nine-hour diferential.
Since I had missed a week of teaching because of the visa snafu, they wanted me to double up on the classes and try to do everything in one week instead of two. This meant for long days in the classroom. The classroom was not air-conditioned, and Kenya is right on the equator – so it was hot and humid. The heat seemed to suck the strength out of the body while the humidity took the starch out so that I felt limp like spaghetti in a boiling pot. After three days of this the rains began. Hard rains. They weren't of biblical proportions, but they were torrential. The road to the school was difficult, full of pot holes and detours to begin with, not to mention being extremely crowded with cars, trucks, three-wheeled jitneys and motorcycles. But with the rains flooding the roads we wondered if we would make it or get stranded along the way. Friday was the last day of their school year. I had planned to teach all day and give the final exam; however, we never made it to the school. We tried valiantly for three hours, sometimes with water over the bumper. The exhaust from the tailpipes in the cars ahead of us were under water and produced bubbles and gas that looked strange. People walking along the road in the downpour were in water up to their knees. We reached a point at which we could progress no further. Three men on a motorcycle offered to tie a plastic bag over our exhaust pipe and push us through the water. But it was at least a quarter mile across that stretch of flooded road and we did not deem it prudent to try that. So we turned around and headed back to where we were staying. I am sure the students were thanking God for the providence that caused their final exam to be canceled. When we got back the electricity went out, but after a short while the generator kicked in and we just kicked back and enjoyed a down day.
We thank God for the opportunity to teach here. The account above is not at all a complaint, but a brief description of the experience. Perhaps it will stimulate your prayers for missionaries on the field. We are truly grateful for all of you who have held us up before the throne of grace. Know that our Father has been pleased to answer your prayers on our behalf. We are safe and sound and rejoicing in His mercy and grace to us.
Today we are scheduled to fly back to Houston. We really don't like adventures in travel. Give me a really boring trip!

All by grace,

Jim
Saturday, 30 September 2023 01:45
Dear Friends,
We are on hiatus right now, in between teaching trips. In November we will go to the east coast of Africa to teach two courses for the International Baptist Bible College: (1) Dispensations, and (2) Man, Sin, and Salvation. In December we will make a short trip to northern Brazil for a pastors' conference, which will entail more than 20 hours of teaching on Romans 9–16.
Phyllis and I just returned from a month-long trip to Brazil. This was our first journey there since the COVID pandemic, so it was a real joy for us to go back. Phyllis spoke at a women's conference where she detailed our departure from Ukraine when the war broke out, and then spoke about the providence of God in times of suffering, which she deals with in her booklet titled "Why Me?" You can download this booklet from our website: jfmministries.org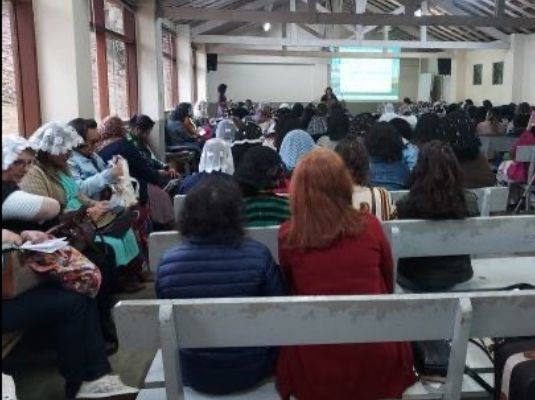 Women's Conference
During our four weeks in Brazil we ministered in nine different venues, speaking about 60 hours on such varied subjects as the Minor Prophets, the Books of Hebrews and Titus, how to know the will of God, and world missions, and evangelism. People were really excited about the teaching and have already scheduled us to return next March. When I told them that I could come for two weeks next year, the reply was, "Two weeks will not be enough to meet the demand because three new churches have put their names on the list for you to come to teach." Also several other churches which we couldn't fit into our itinerary this trip want us to come. There has been great interest for Bible teaching in the evangelical churches. So we will return there this December as well as next spring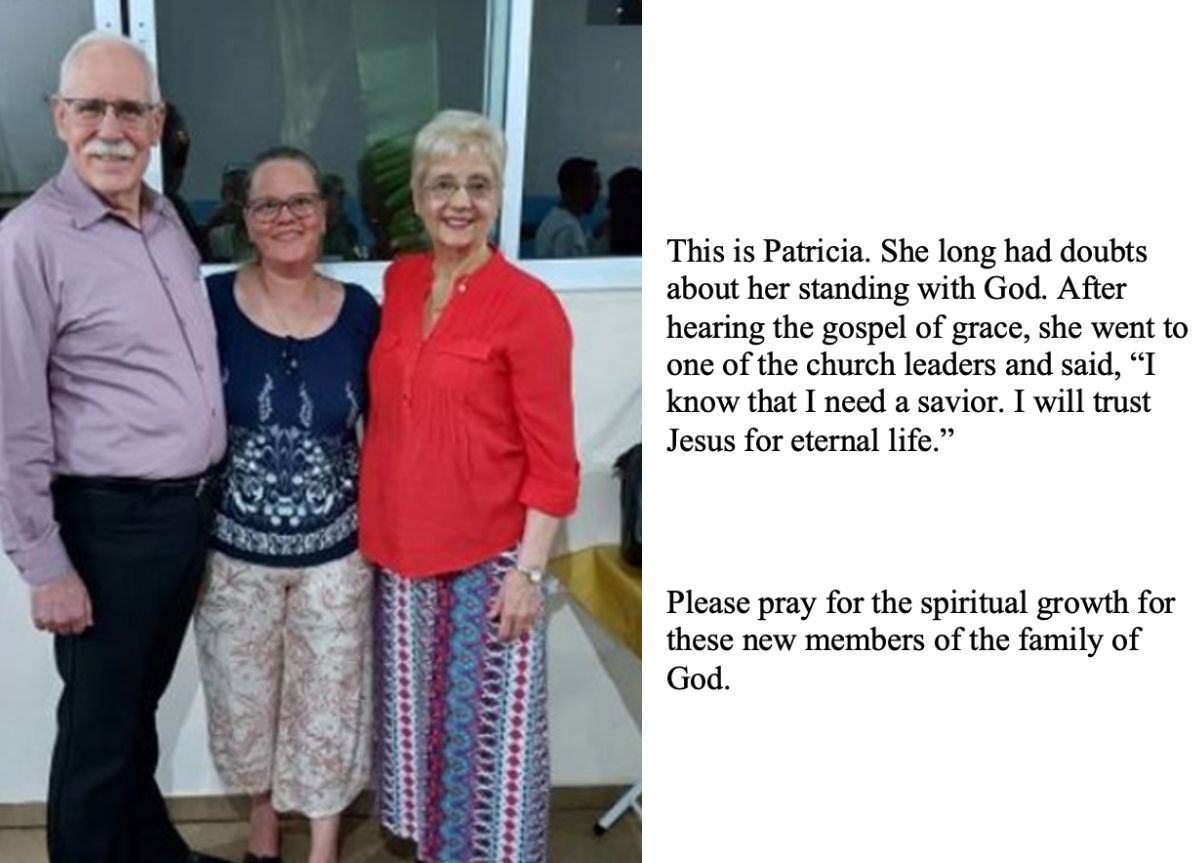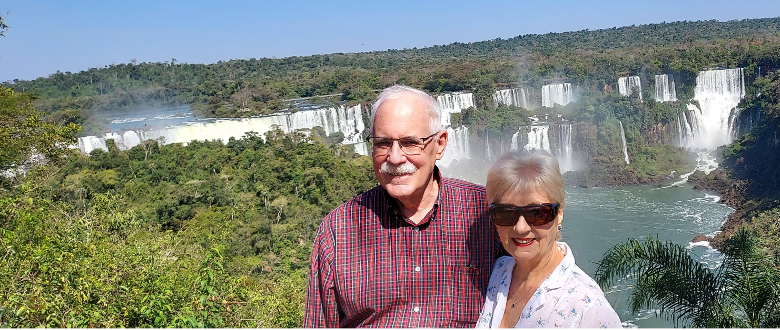 Along the way we had the opportunity to visit one of the most beautiful places on earth – Iguazu Falls – where three countries meet: Brazil, Argentina, and Paraguay. It is the world's largest waterfall complex with more than 300 waterfalls. Here is a link to a short YouTube video. I don't know if there will be waterfalls in Heaven, but we certainly enjoyed this portion of God's creation.
Looking forward to 2024 is also exciting for us as our calendar is already filling up with trips planned for Zambia, Ukraine, Poland, Romania, Brazil, and French Polynesia. A couple of other places are pending confirmation. I must admit that the travel can be exhausting, but, oh, the tremendous privilege of working in the Lord's field.

Please continue to pray for our health, stamina, and ability to communicate clearly the Word of God.

Thank you for your prayers, your encouragement, your support.

All by grace,

Jim
More...